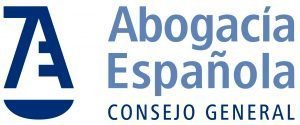 25, 26 y 27 March 2019
Information:
info@blockchainintelligence.es
BLOCKCHAIN GOVERNANCE & ETHICS LAB
The Governance of each Blockchain is an essential element to ensure its functionalities. It haas important economic and social implications.
The Governance & Ethics Lab of Blockchain Intelligence focuses on:
Analysis and Control of the Governance elements of the different existing Blockchains.
Design of the Governance for new created blockchains.
Blockchain for Impact: Corporate, start ups y sector público
Accelarator "Blockchain for good": We identify and foster blockchain projects with the aim to generate positive social impact.
We design learning programmes and lecture on Blockchain for Social Impact/ "Blockchain for Good" at Escuela de Organización Industrial (EOI, Ministry of Industry, Culture and Tourism, Government of Spain.
We design In-house training for the Public Administration. 
We are partners for the EU Project Blockchers fostering SMEs adoption of blockchain technologies.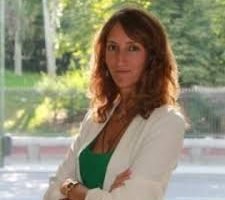 Fecha a confirmar. En la sesión, prevista para la primera…
Ver más
Sorry, we couldn't find any posts. Please try a different search.
Uno de los casos de uso más interesantes de las tecnologías de registro distribuido (distributed ledger technologies o DLT) se refiere a la denominada identidad auto-soberana (self-sovereign identity, en inglés),…
Leer Más
The blockchain technology presents important legal challenges for its design and application.
Lawyers, regulators, compliance officers, have the opportunity to find legal solutions that enable new business models and activities of start-ups, corporates, international organisations and the public sector.
Blockchain Intelligence (BI) is the platform that catalyses resources and training to support the needs of blockchain developments.
We offer access to the best legal experts and the expertise coming out of real applications.
We develop training, knowledge, analysis  and connection to the ecosystem in a globalized world.
Knowledge areas:
Smart contracts
Governance
ICOs
Assets tokenization
Registries
Fintech applications
Payments
Industrial applications
Logistics
Intellectual Property
DLT
Privacy - GDPR
Data Management
Digital Identity
Liability of coders, nodes and others.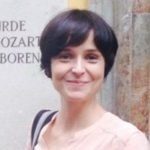 CDO y Responsable de Analítica Avanzada en Santander Global Tech.
MSc in Economics por Universitat Pompeu Fabra, Sc Public Policy por University College London y MSc Big Data por CIFF UAH.
CEO y socio de Dictum Abogados y Dictum Futurae y presidente de la Fundación para la Innovación Financiera y la Economía Digital (FIFED).
Abogado, experto legal en blockchain, smart contracts e ICO, es fundador del Observatorio de la Ética en los Negocios, consejero académico de la Fundación para la Investigación sobre el Derecho y la Empresa (FIDE) y miembro del Comité Legal de Alastria, consorcio en el que también coordina el Ecosistema (ECO) de Alicante.
Vicente J. García Gil es, asimismo, profesor del máster de Acceso a la Abogacía de la Universidad San Pablo-CEU y del Programa Avanzado en Economía Digital, Fintech y Sociedad Inteligente del CEU-IAM Business School, además de ponente en el Congreso del Instituto Iberoamericano de Derecho y Concursal y la Conferencia Anual del Instituto de Derecho y Finanzas.
En la actualidad, es investigador en formación en materia de Smart Contracts en el Programa Internacional de Doctorado de la Universidad CEU San Pablo.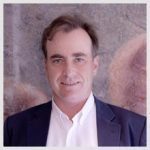 Licenciado en Derecho por la Universidad Pontificia Comillas.
Notario por oposición 1991.
Oposiciones restringidas entre notarios 1995.
Notario de Madrid desde 1996.
Consejero y secretario del consejo de Nueva Pescanova.
Arbitro de la Corte de Arbitraje de la Cámara de Comercio e Industria de Madrid.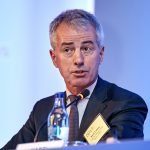 CEO del Centre for European Policy Studies (CEPS), el think tank europeo de referencia y top 10 mundial.
Regular speaker in hearings for national and international institutions (EU Commission, European Parliament and related), at international conferences and in executive training programmes.
Published several books, on capital markets, MiFID, and the financial crisis. Latest: 'The Great Financial Plumbing, From Northern Rock to Banking Union', Rowman and Littlefield, 2015; author of many op-ed's and articles published by CEPS or in international newspapers and reviews;
Independent director of BME (Bolsas y Mercados Espanoles), the listed company that manages the Spanish securities markets (2006-2018); member of the Capital Markets' Committee of the Dutch financial markets authority (AFM), member of foundation boards and advisory councils.
Holds a baccalaureate in philosophy (1984) and MA in modern history (1985) from the University of Leuven, Belgium and a postgraduate in European studies (Centre d'Etudes européennes, CEE) from the University of Nancy, France (1986). Before joining CEPS, worked for STUC (students' cultural centre in Leuven), did a stage in the EU Commission (spokesmen's service in Jacques Delors' time), was employed by an Italian agro-food company (Ferruzzi of Raul Gardini) and a professional association, and was also active as free-lance journalist (a.o. for the FT's Financial Regulation Report) for many years.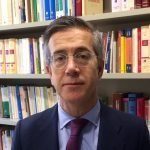 Notario desde el año 1995 y ejerce la profesión en Madrid desde el año 2000.
Es preparador de opositores a notarías, profesor de máster en el Centro de Estudios Garrigues e imparte una asignatura sobre argumentación jurídica en el grado de derecho en CUNEF.
Es autor de varios libros y de numerosas publicaciones en materias de derecho civil, derecho de sociedades, derecho del mercado financiero y metodología jurídica.
Sobre derecho y nuevas tecnologías tiene publicados trabajos como: "La firma electrónica como instrumento de imputación jurídica. Una reflexión de derecho civil sobre la contratación electrónica", en Nuevas perspectivas del derecho contractual, Esteve Bosch Capdevilla (dir), Editorial Bosch, 2012; "La función notarial en el medio electrónico", conferencia pronunciada el 27 de octubre de 2011 en la Academia Matritense del Notariado (publicada en los A.A.M.N. Tomo LII, 2012); y es autor del libro "Entender Blockchain. Una introducción a la tecnología de registro distribuido", publicado por Aranzadi en el año 2017.
Es miembro del equipo docente del Blockchain Intelligence Law Institute y viene participando como conferenciante o ponente sobre el tema de blockchain en una gran variedad de eventos y de foros.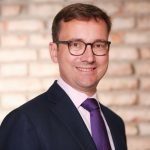 Florian Möslein is Director of the Institute for Law and Regulation of Digitalisation (www.irdi.institute) and Professor of Law at the Philipps-University Marburg, where he teaches Contract Law, Company Law and Capital Markets Law. He previously held academic positions at the Universities of Bremen, St. Gallen, and Berlin, and visiting fellowships in Italy (Florence, European University Institute), the US (Stanford and Berkeley), Australia (University of Sydney), Spain (CEU San Pablo, Madrid) and Denmark (Aarhus). Having graduated from the Faculty of Law in Munich, he also holds academic degrees from the University of Paris-Assas (licence en droit) and London (LL.M. in International Business Law). Florian Möslein published three monographs and over 80 articles and book contributions, and has edited seven books.
His current research focus is on regulatory theory, corporate sustainability and the legal challenges of the digital age.
JIMENA CAMPUZANO GÓMEZ-ACEBO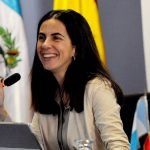 Jimena Campuzano Gómez-Acebo es Registradora de la Propiedad y Mercantil desde 2001 y Vocal de Nuevas Tecnologías y Bases Gráficas de la Junta autonómica del Decanato de Registradores de Madrid. Licenciada en Derecho y Letrada Asesora de Empresas por la Universidad Pontificia de Comillas (ICADE-E1), Programa de Desarrollo Directivo de ESADE, y Graduada en Open University-Law: ownership and trusteeship.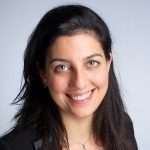 Presidenta del Instituto Jurídico de Blockchain, Blockchain Intelligence, Almudena es Consejera profesional de la Fundación para la Innovación Financiera y la Economía Digital y Nodo Coordinador de Blockchain España. Es profesora universitaria en IE y ha sido seleccionada experta Blockchain de los 100 de Cotec.
Ha ejercido diversos puestos directivos europeos y globales en empresas internacionales como General Electric o Fortis Bank (BNP Parisbas) en Bruselas y ha sido Head of the European Affairs Unit del Banco de España y a asesorado al Bundesbank y la Comisión Europea.
Almudena ha gestionado programas europeos de apoyo a la empresa, contribuyendo a la aceleración e internacionalización de más de 300 start-ups. Ha co-fundado Innovation for change e Impact Hub Madrid.
Académica correspondiente de la Real Academia de Jurisprudencia y Legislación, Almudena fue investigadora científica del Max Plank Institut de Hamburgo (1999-2003) y directora del European Credit Research Institut (Bruselas), investigadora del Centre for European Policy Studies y es profesora desde el 2000 en varias universidades europeas (Universidad Humboldt Berlin y Universidad de Hamburgo (2000-2010), ICADE, IE (desde el 2014) etc). Es autora de una monografía y más de 20 artículos doctrinales.
Doctora en derecho por el Max-Planck-Institut de la Universidad de Hamburgo, Business Developmet Programme HEC Université de Lièje, Certificate Capital Markets, Regulation and Compliance, University of Reading, licenciada en derecho (asesor de empresas) por la Universidad Pontifica Comillas ICADE.
Han confiado en nosotros, entre otros: