What the students say about us
"I did the course last October and I wish I had done it at the beginning of my journey in the Blockchain. It would have saved me a lot of trouble. I can say that this course, because of its content, duration and quality of teachers, is highly recommended and optimal in all aspects.
After having attended multiple conferences, talks, courses, master classes, etc. and analyzed many papers of Blockchain/DLT in the last three years, this course has clearly marked the difference"."
"I decided to travel especially to Madrid for this course and it has been one of the best investments I have made in my professional life. It gives you a 360 degree view of the legal aspects of Blockchain and crypto-currencies.
Its speakers are first class and, at the end, I was inspired to build on the various topics discussed".
"I wanted to convey my congratulations for the 9th edition of the Legal Expert & Compliance course in Blockchain, Smart contracts, Tokenization and ICOs.
The level of the speakers, the small size of the group and, therefore, the degree of attention to all students seemed to me to be outstanding, as well as the attention of Almudena.
A fantastic atmosphere has been created in the group, in which some of the speakers also participate. And it has been very practical, something to be valued very positively".
"The legal expert & compliance blockchain course provides attendees with a comprehensive and complete overview of the legal aspects of blockchain and crypto-currency. A course taught by great professionals, all experts in the field and that takes place in a relaxed and excellent working environment. A limited number of participants encourages interaction between attendees and speakers. The result is unbeatable. I would like to congratulate Almudena de la Mata, promoter of the project and encourage her and all the members of the Blockchain Intelligence Institute to continue developing projects like this one from which the whole scientific community and the legal professionals benefit".
"The course "Blockchain, Smart Contracts, ICOs / STOs and Tokenization", held during April 23-25, 2019 and aimed at SEPBLAC (Spanish AML Authority) employees from the Supervision and Analysis Areas, Financial Intelligence and the Seconded Units of the National Police, Civil Guard and Tax Agency has been a success. In the opinion of the participants, its content, which included both theoretical and legal aspects, as well as practical and even technical ones, has proved to be very appropriate for providing personnel working in the prevention of money laundering and financing of terrorism with knowledge that can be used in their daily work. This, together with the high quality of the teaching team that has taught it, has led its participants to give it the highest rating.
On behalf of them, and in my capacity as SEPBLAC's Training Coordinator, I convey to you my gratitude and full satisfaction with the development of this course".
"Excellent course. Great professionalism and qualification of the speakers. A privilege to attend".
"El curso en Blockchain, Smart Contracts, Tokenización y Criptoactivos es, simplemente fantástico. Muy completo a nivel técnico y práctico y sobre todo, muy dinámico. Como abogada, no sólo es interesante conocer la perspectiva técnica, sino que, cada vez más, es muy necesario y el curso es perfecto para ello (para poder asesorar correctamente en estas materias es imprescindible poder entender el trasfondo técnico de las mismas). El grupo es limitado, lo que favorece la interacción entre los asistentes y los ponentes y hace que las clases sean realmente aprovechables. Además, paralelamente al curso, se han creado varios grupos con otros ex participantes del mismo curso de ediciones anteriores, lo que ha generado un ecosistema sumamente enriquecedor (en el que se comparte información de interés, nuevos proyectos, etc.). Por último la coordinación de Almudena es la guinda del pastel, contagiando una energía arrolladora y una motivación por este tipo de proyectos realmente ilusionante".
We develop public-private collaboration and multistakeholder co-creation processes. We use various design and co-creation methodologies that allow building innovation on the solid foundations of each partner, exponentially developing the innovative potential.
Business / Regulatory / Governance / Digital Transformation / Social impact
Certified Course: Legal Expert
Certified C. Legal & Compliance
Certified Course Compliance
<!=========Events list Template 1.5.3=========>
El 20 de octubre Almudena de la Mata dará una conferencia bajo el título "Uso de Blockchain en procesos de gobernanza", organizado por el Instituto de Gobernanza y Sociedad.
Find out more »
Taller de Smart Contracts. I. Sesión teórica de análisis de la naturaleza y funcionalidad de los Smart Contracts II. Sesión práctica. Desarrollamos un Smart Contract de compraventa en solidity. Solicita información en: info@blockchainintelligence.es
Find out more »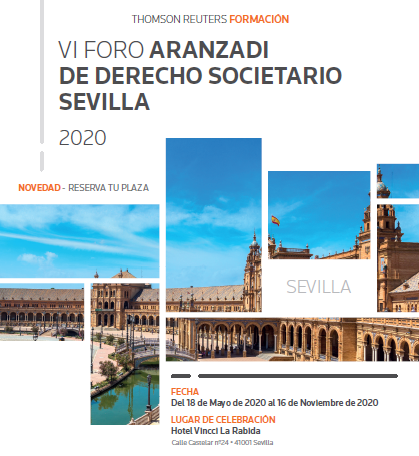 Our Managing Partner Almudena de la Mata gave a talk…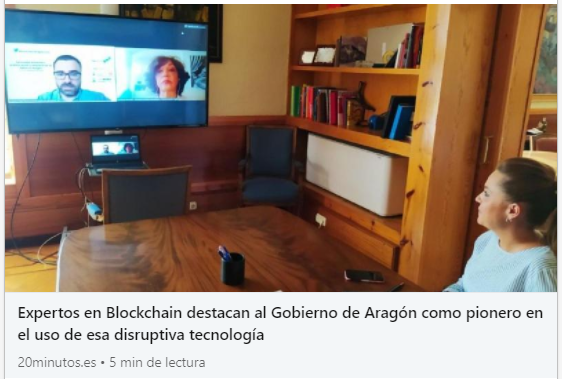 Our advisor Isabel Fernández Torres participated in this conference with…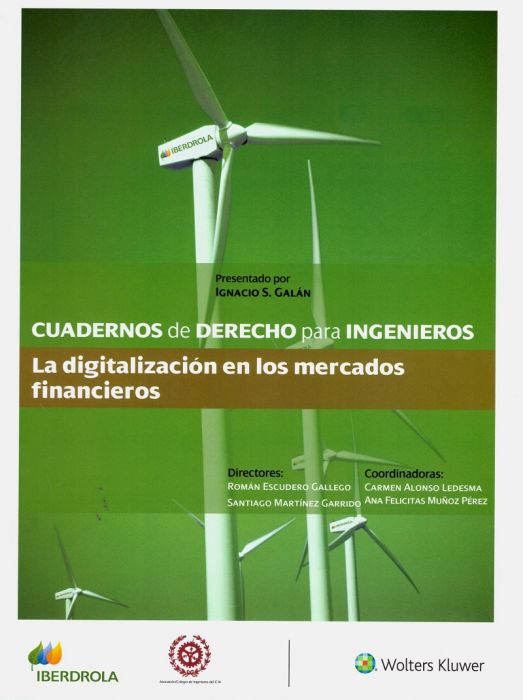 The original version of this article in Spanish. Click here to see…
Resources and Publications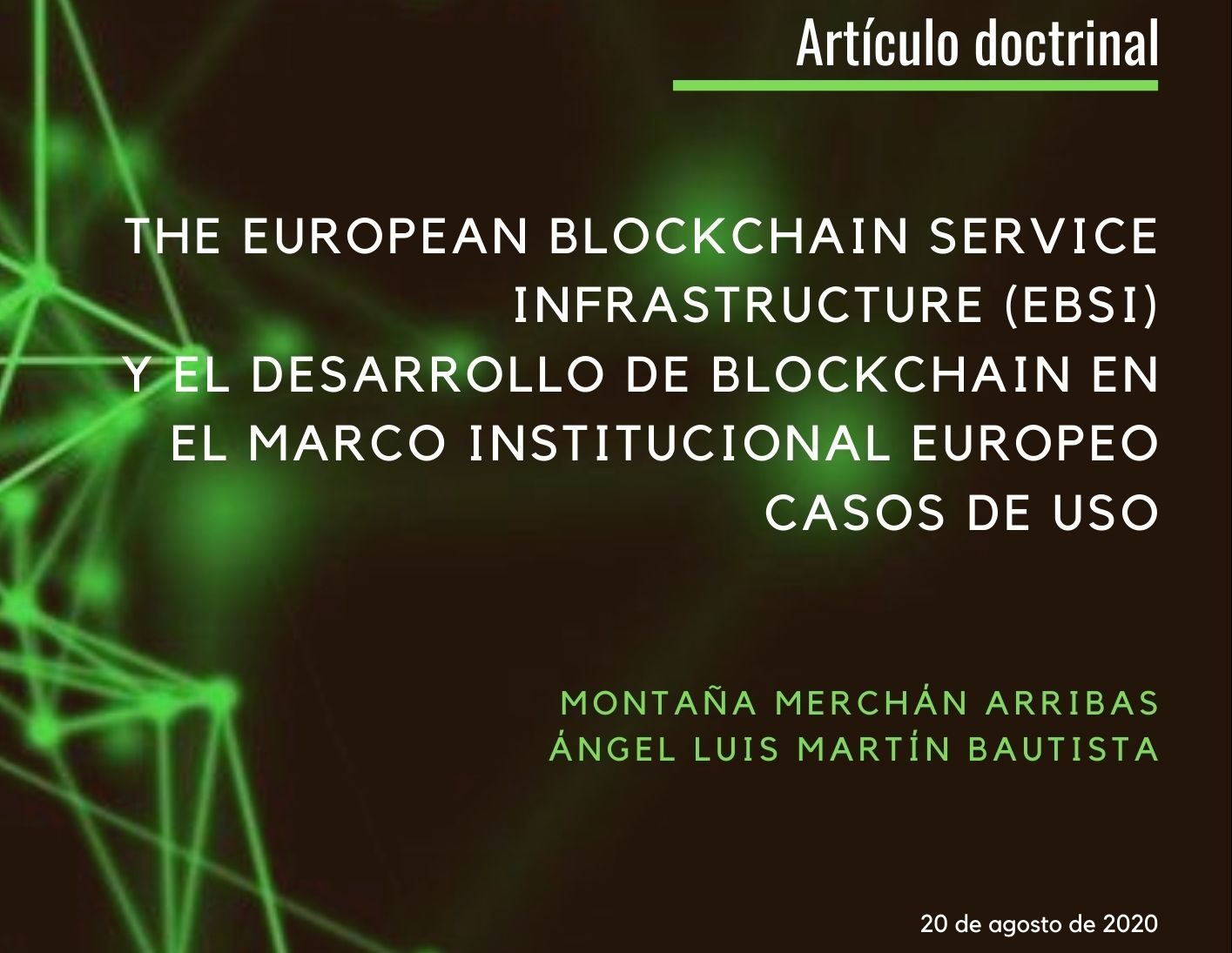 The original version of this article in Spanish. Click here to see the publication in Spanish. Read article in Spanish
SUBSCRIBE TO OUR NEWSLETTER
Receive news about our activities and courses