What are the primary use cases of blockchain today? How can organizations enhance their efficiency with this technology, and what challenges accompany its implementation? These were the pivotal questions addressed by Almudena de la Mata, CEO of Blockchain Intelligence, at the 5th International CIOs Congress, a prominent initiative organized by the Association for the Progress of Management (APD) on November 8th. Sharing the stage with Carmen Chicharro from Metrovacesa and Jorge Soriano Lázaro from Criptan, Almudena contributed to the narrative on how emerging technologies are reshaping business paradigms.
A central theme of Almudena's presentation was the exploration of industry use cases, where Blockchain Intelligence, in its consultancy role, played a significant part. It demonstrated how blockchain technology not only enhances efficiency but also catalyzes new business models. This disruptive technology is being implemented across various sectors, from logistics to tourism and intellectual property, showcasing blockchain's real-time versatility, remodeling how companies operate and create value for their clients and partners.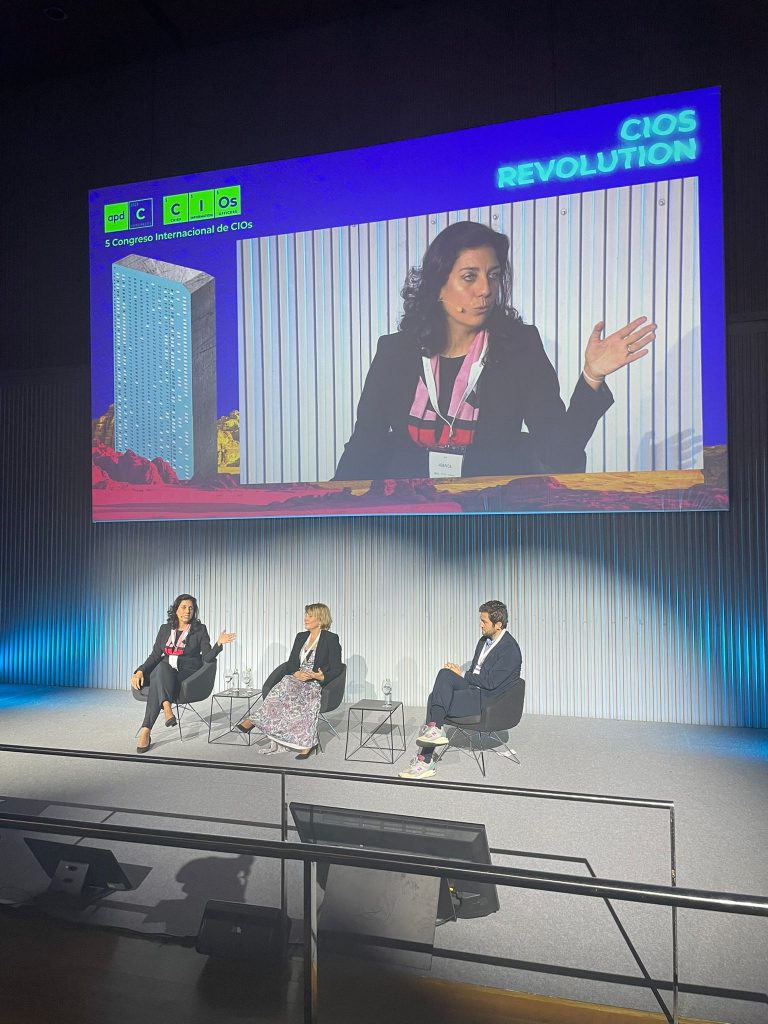 A standout project highlighted by Almudena was DivAirCity, an extraordinary example of a public-private partnership. This pioneering project, of which Blockchain Intelligence is an integral part, illustrates how tokenization can incentivize valuable behaviors, positively impacting air quality in several European cities. DivAirCity embodies the comprehensive benefits of blockchain, from traceability to data exchange under strict privacy controls. Tokenization, in turn, provides an innovative way to reward and recognize behaviors driving the Internet of Value.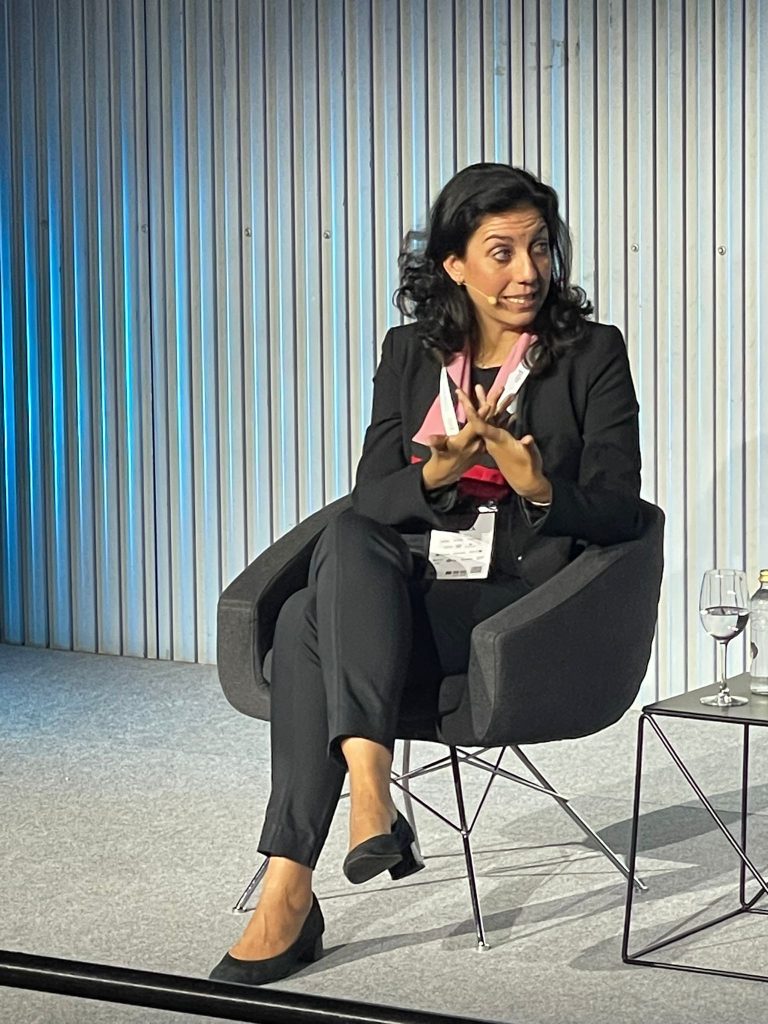 Building upon the insights from the previous session by Alberto Granados, President of Microsoft Spain, focusing on artificial intelligence, Almudena emphasized the importance of interconnecting technologies such as IoT, blockchain, and AI. This synergy presents innovative opportunities.
The International CIOs Congress has been a pivotal space to explore how technology is challenging and transforming businesses and industrial sectors. Almudena de la Mata's participation, a leader in the blockchain field, underscores the crucial role of this technology in shaping a more agile, efficient, and value-centric future for businesses. Blockchain Intelligence remains committed to leading the way in the adoption and understanding of these innovations, propelling a new era of sustainable and future-oriented business operations.