On March 1st, Almudena de la Mata, CEO of Blockchain Intelligence, participated in the event Virtual Future: Metaverse, Crypto and virtual reality, organized by Sngular.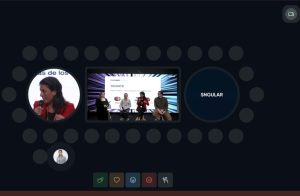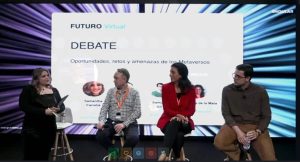 The second event of the FUTURO cycle, consisted of an exciting debate on the possibilities offered by the world of metaverse and we met the vision of great professionals in this area.
Metaverses are in vogue, which raises expectations enormously, but in any case we are seeing how the movement at the business and social level is enormous, generating dynamics that we can all take advantage of.
This event showed, from the hand of great professionals, the best opportunities that this world offers us.