Our CEO, Almudena de la Mata, recently took part in the Tourism Innovation Summit held in Seville from October 18-20, 2023. This summit, renowned for spearheading conversations around innovation, technology, and sustainability in the tourism sector, brought together over 400 thought leaders.
One of the focal points was the intersection of technology and tourism, where discussions spanned blockchain, metaverses, Web 3.0, artificial intelligence, and more. These areas stand at the forefront of our expertise, and Almudena played a pivotal role in moderating a session dedicated to blockchain and NFTs in the tourism industry.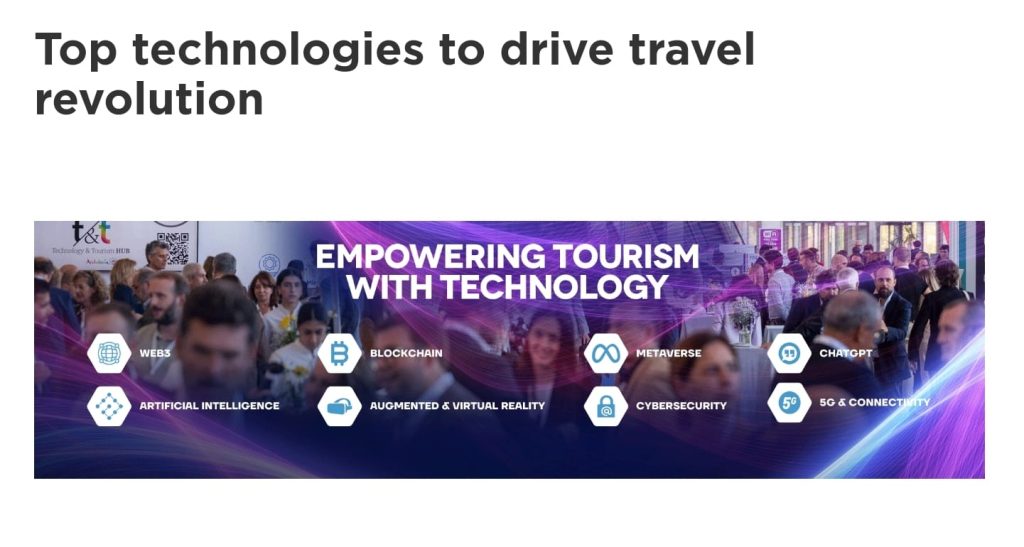 Monica Molina and Luca Busolli, distinguished speakers in the field, joined Almudena in shedding light on the transformative potential of blockchain, metaverses, and AI. Additionally, Almudena highlighted our pioneering project, DivAirCity, which aims to revolutionize air quality in five European cities.
This summit was a resounding success, echoing the vital role of technological innovation in shaping the future of tourism.