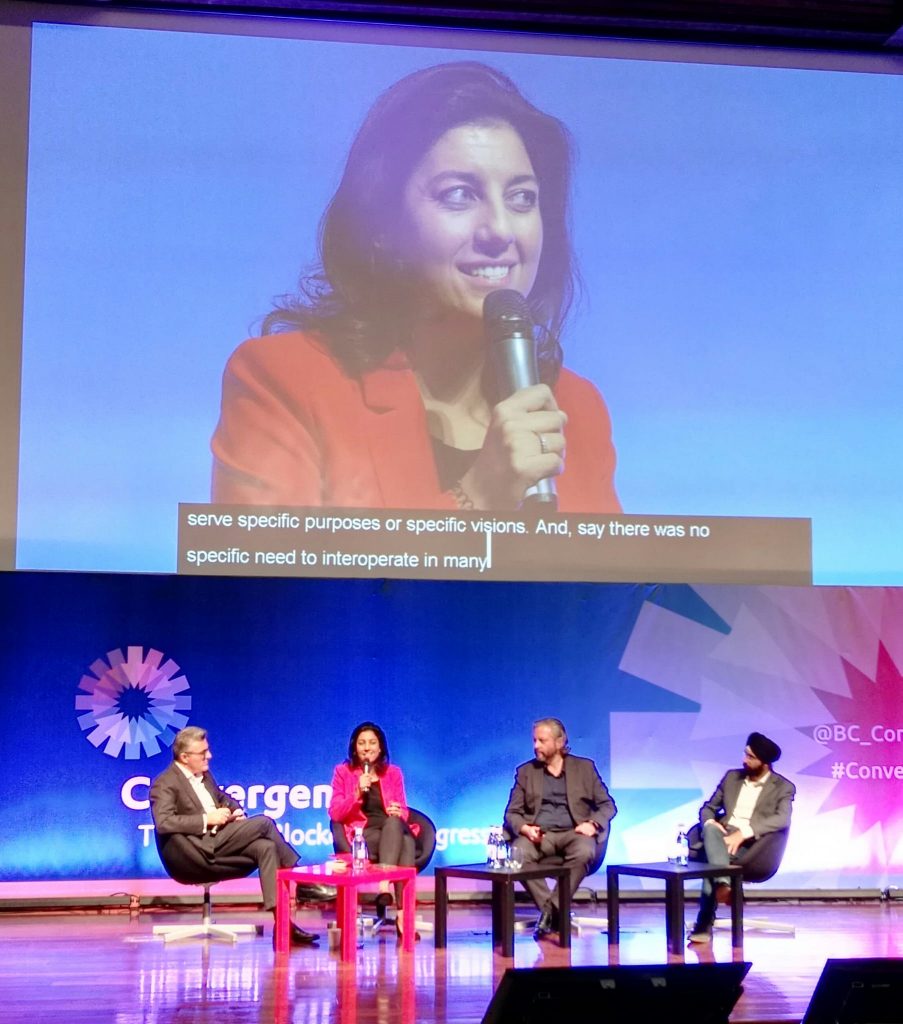 Top-Down or Bottom-Up?: Who Should Manage the Global Standardization of Blockchain?
El 13 de noviembre, Almudena de la Mata participó junto con otros expertos en la mesa de debate sobre la Estandarización de Blockchain del Congreso Convergence.
More and more standard setting bodies are giving attention to blockchain, with some even already actively working to create actual specifications. Meanwhile, some standards have already been organically created by the developer community and are steadily gaining traction. Lawmakers and regulators have little ability to influence these paths and can only follow the initiatives of individuals, start-ups, and standard-setting bodies. The multitude of different approaches may however be detrimental to the success of the technology itself. Would a more coordinated approach be preferable? If so, who can or should take the lead? Should the approach be top-down, e.g. led by governments or standardization associations? Or, in the true spirit of Blockchain, would a decentralized and community focused approach yield better results?
Manuel Machado, Worldline (Moderator)
Almudena de la Mata, Blockchain Intelligence / BI Law Institute 
Pelle Braendgaar, Consensys/uPort
Amanjyot Johar, Proteum Capital